Welcome to this months July blog about the progress at the St William, Courtyard Gardens development here in Oxted, this blog is number 7, previous ones can be found here.
For my regular readers and locals, you will be aware that the gas holder that once stood on this site for over 50 years was deconstructed earlier this year, its removal has made way for the construction of 111 luxury apartments due for completion summer 2021, my regular monthly blogs will keep you updated about the progress over the next two years.
This month I attended the site on July 17th, one of the hottest days of the year and the ground was dry and relatively easy to walk on, which compared to my visit in June when there was so much rain fall it had to be pumped away and the ground was very wet and slippery.
My past visits had all taken place on overcast and cold days, it was interesting to visit on a day when the sun was beating down as it made me realise how exposed the site is and how the people working on site need to have regular breaks and drink lots of water to prevent dehydration, I felt drained and I had only been on site for 45 minutes before 9.30am!
The apartments are being built in 3 separate Blocks - A, B & C - Block C which sits north of the former Johnsdale car park has had the sheet piling inserted.
At this moment in time the crane and the rig are being moved to the top section of the site nearer to the railway station to allow for the sheet piling of Blocks A & B, this process will continue until mid August when my next visit is due. A new contractor will be brought in after this to do the foundation bearing piles which will continue through to the end of September.
The photographs I have taken (the sunshine makes all the difference) below show and tell you more…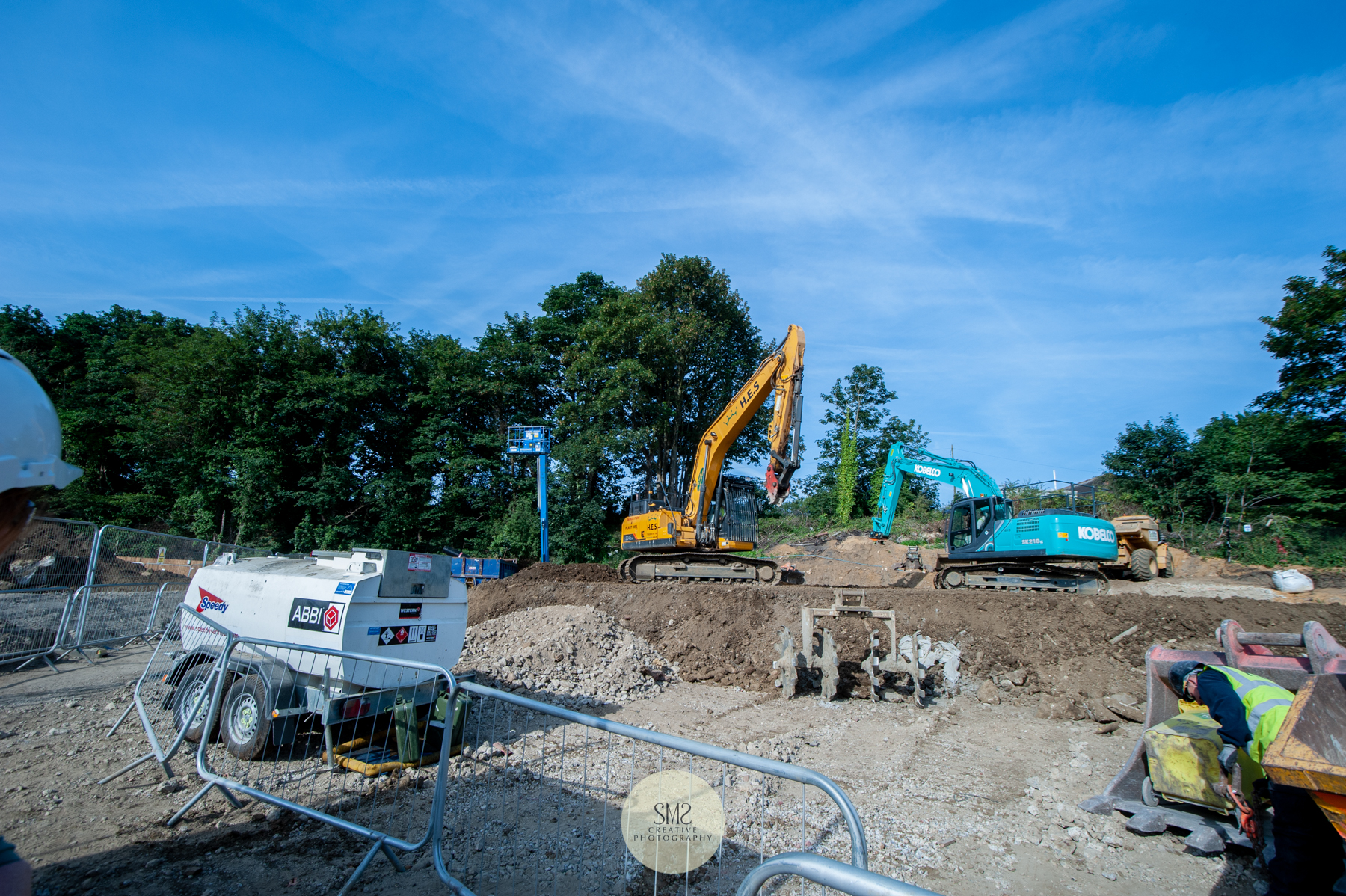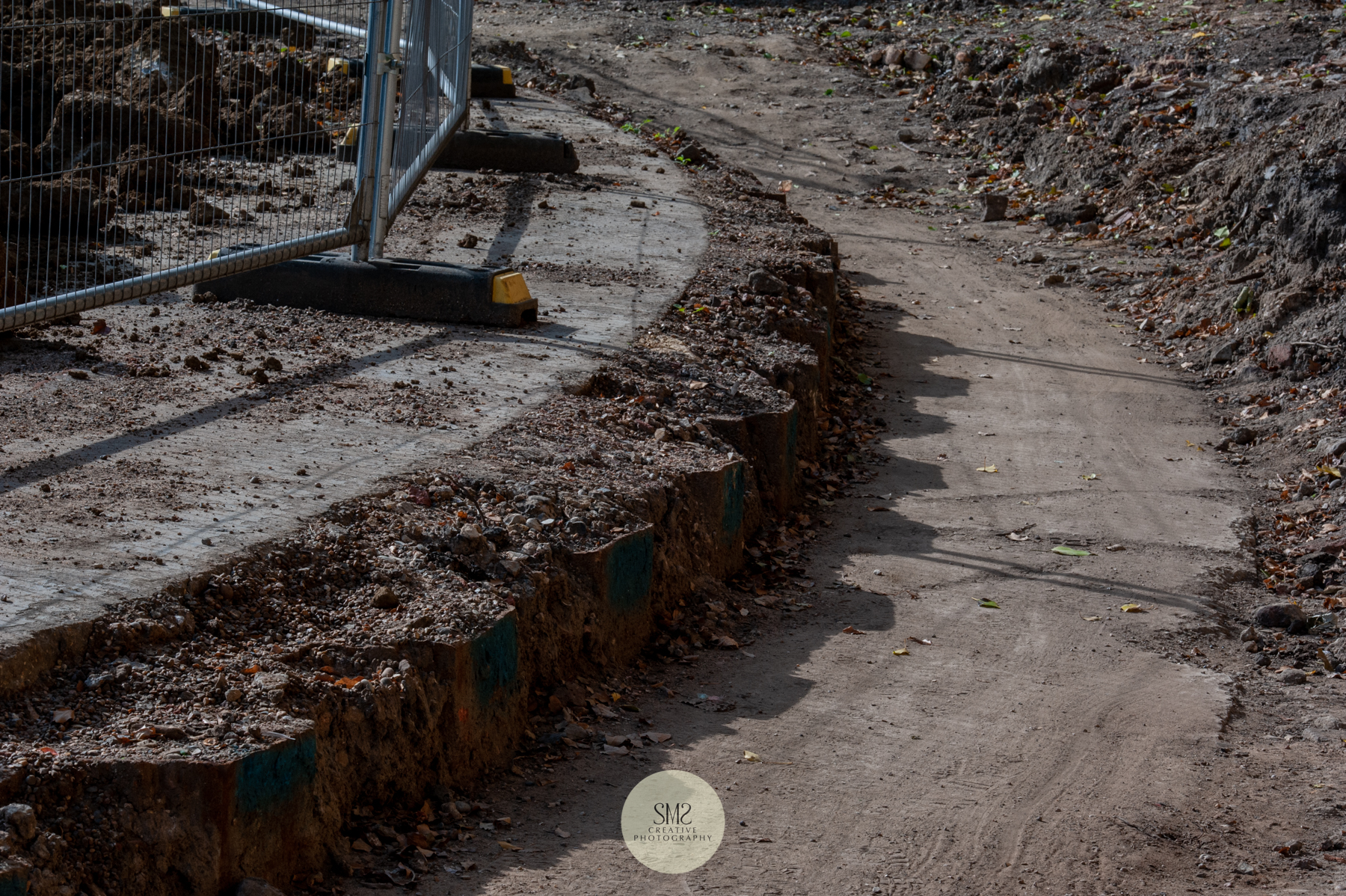 Where possible the concrete broken out from the base of the gasholder has now been crushed and reused on site to form the piling mat, additional crushed concrete is brought in as well.
The Echo Barrier used on site is scientifically developed by leading acoustic engineers, acoustic barriers are the most effective temporary noise control solutions on the market. They typically reduce noise energy by up to 99%, and are lightweight, weatherproof and adaptable to any setting.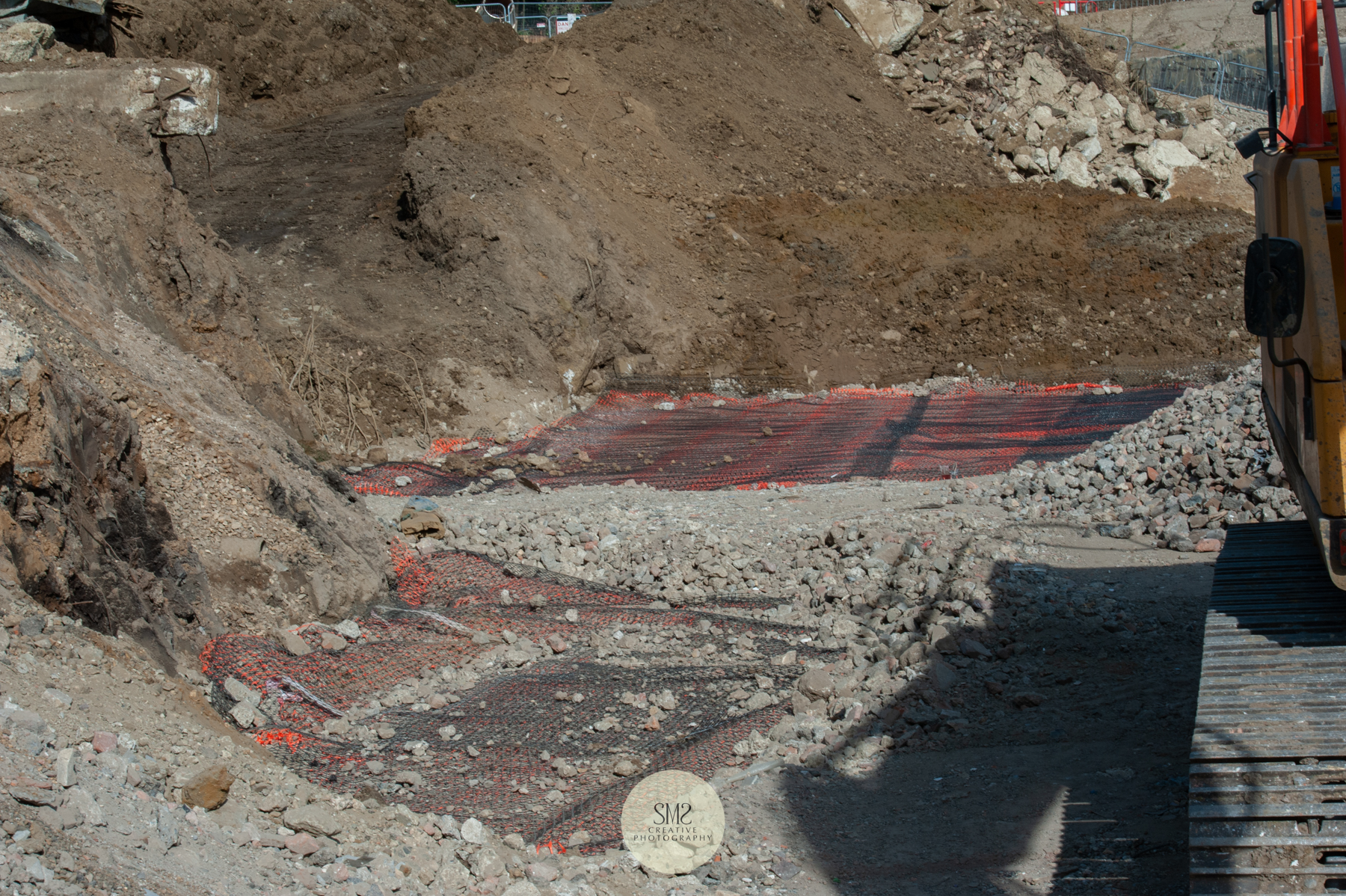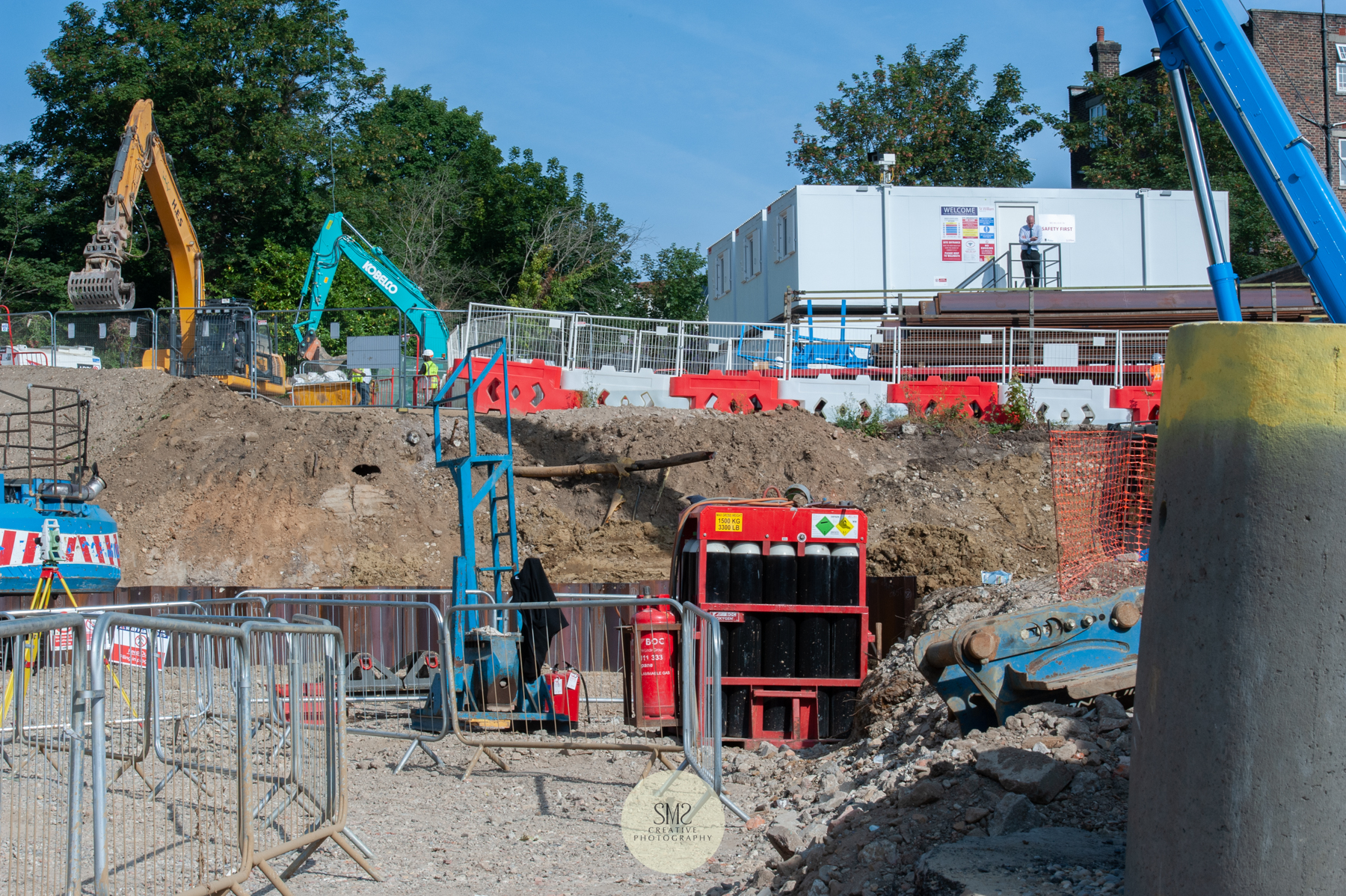 Piling is an essential part of building works to ensure strong foundations and prevent the risk of any future subsidence or ground movement.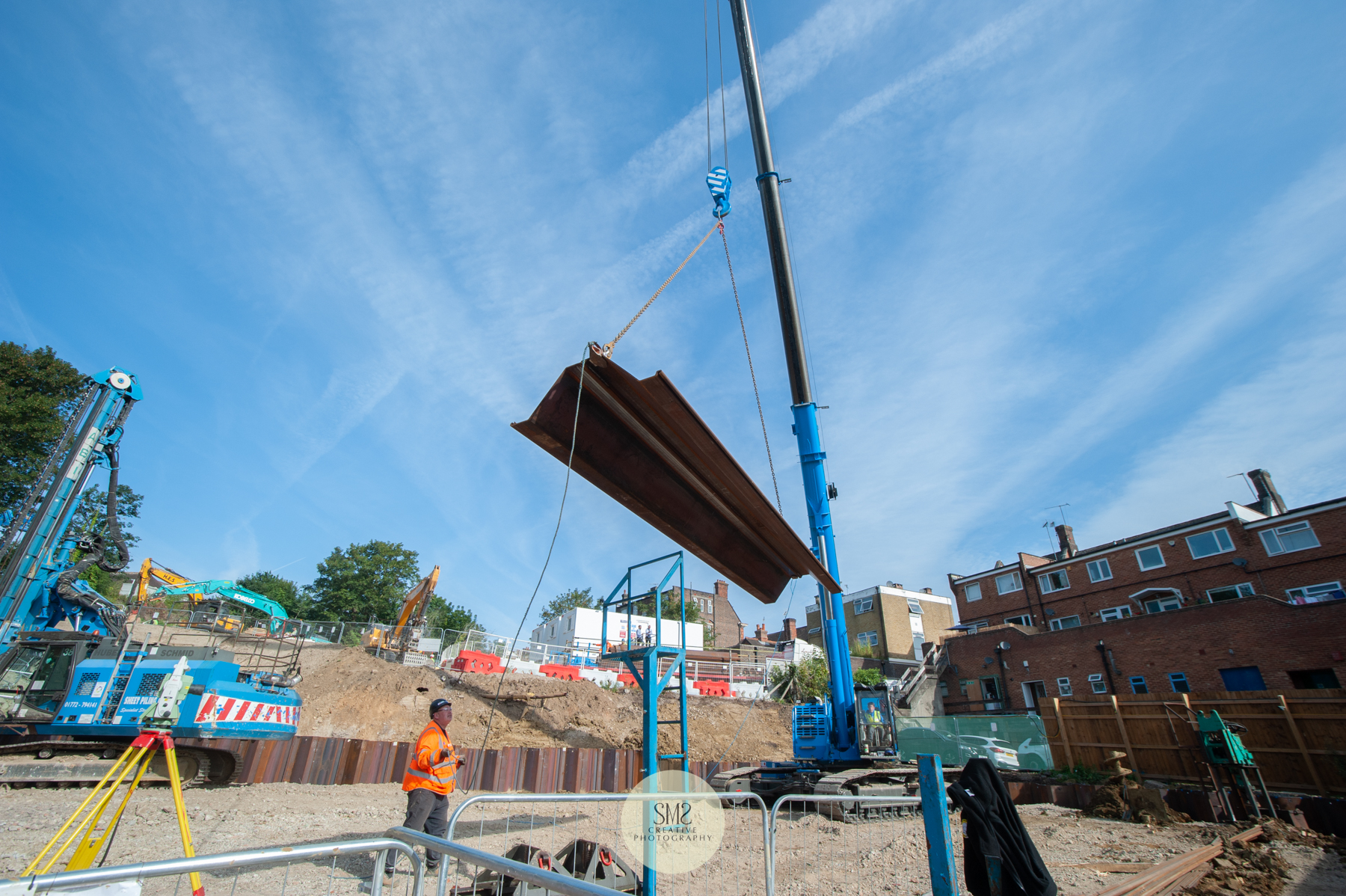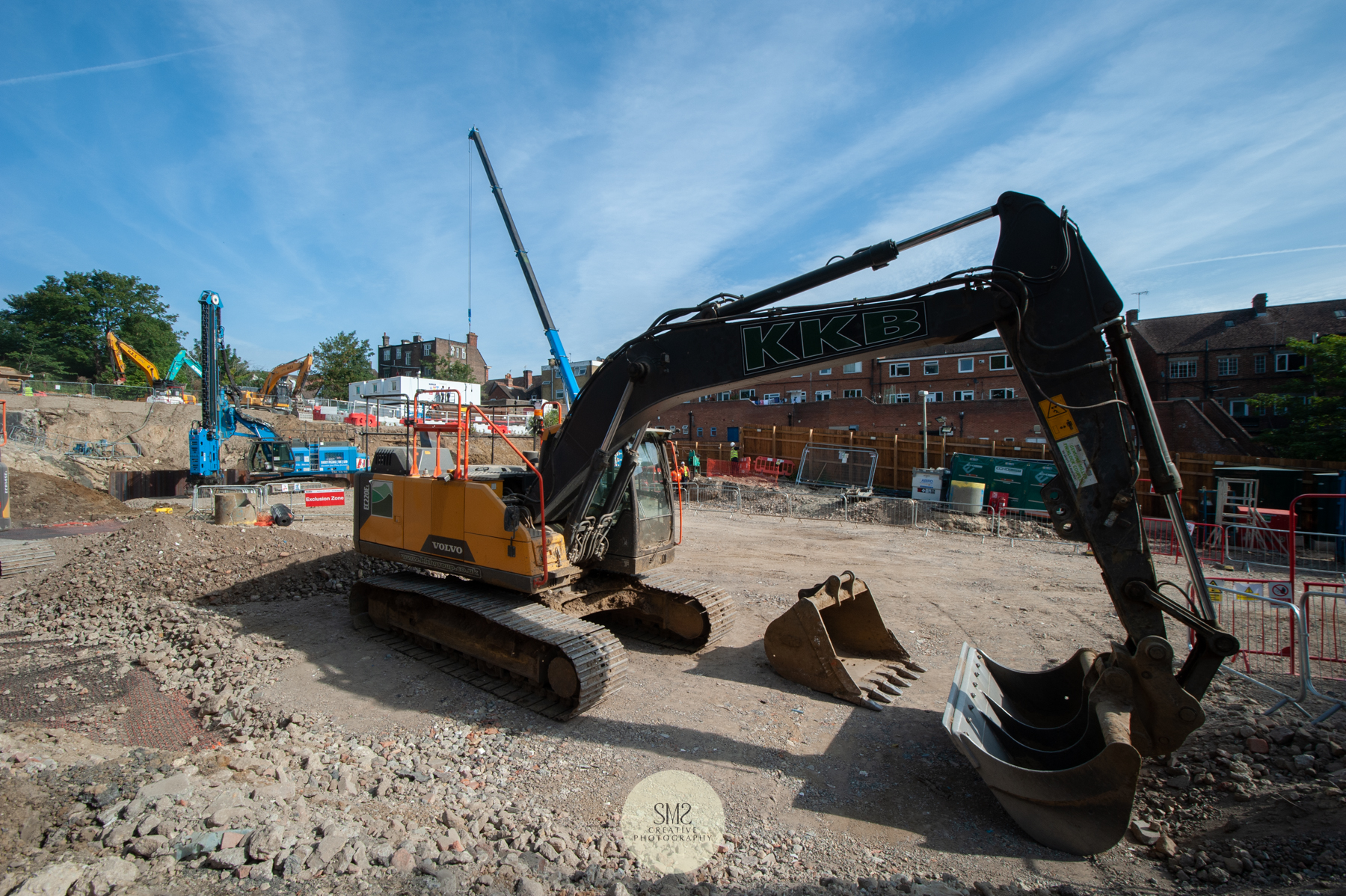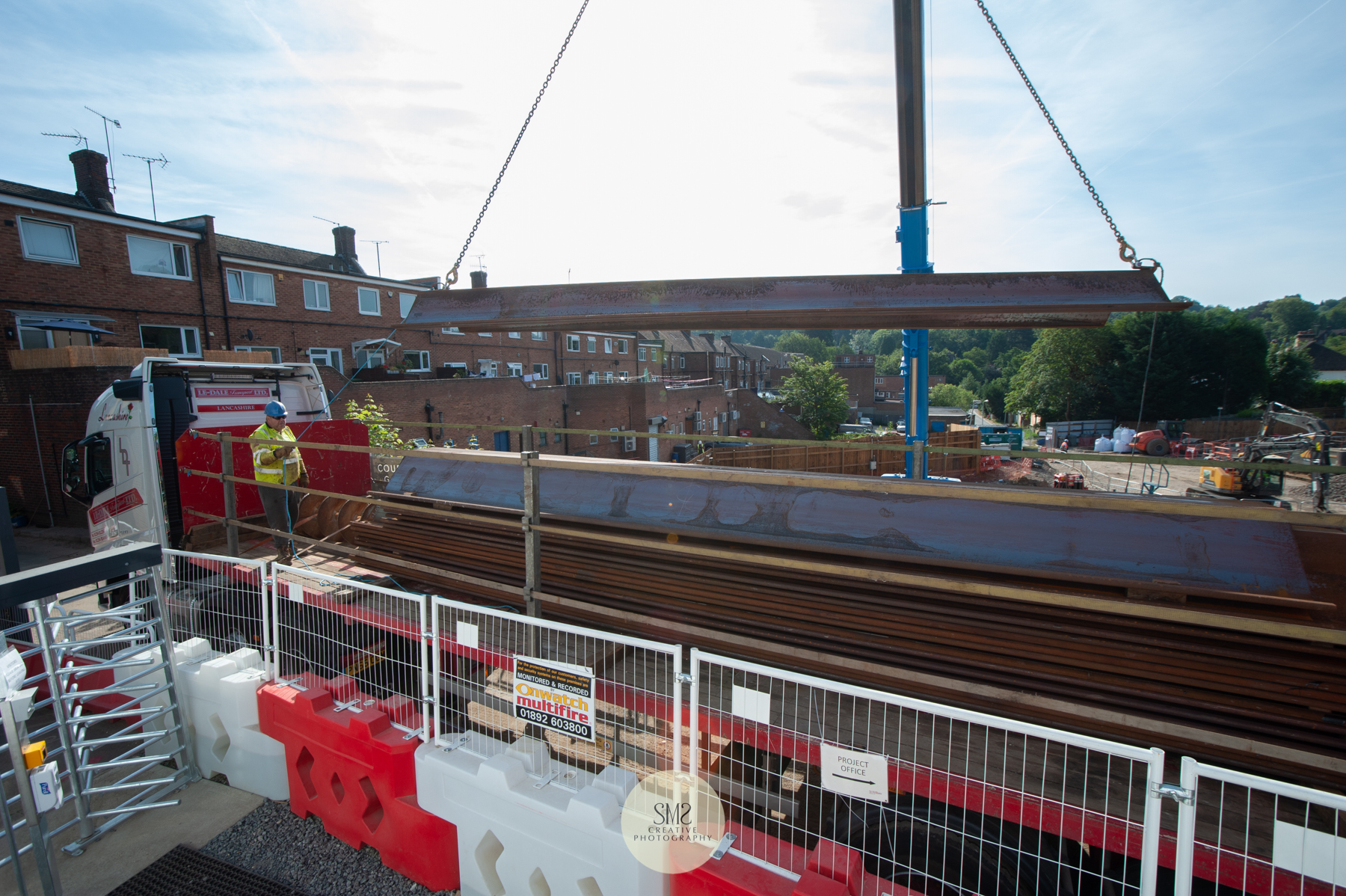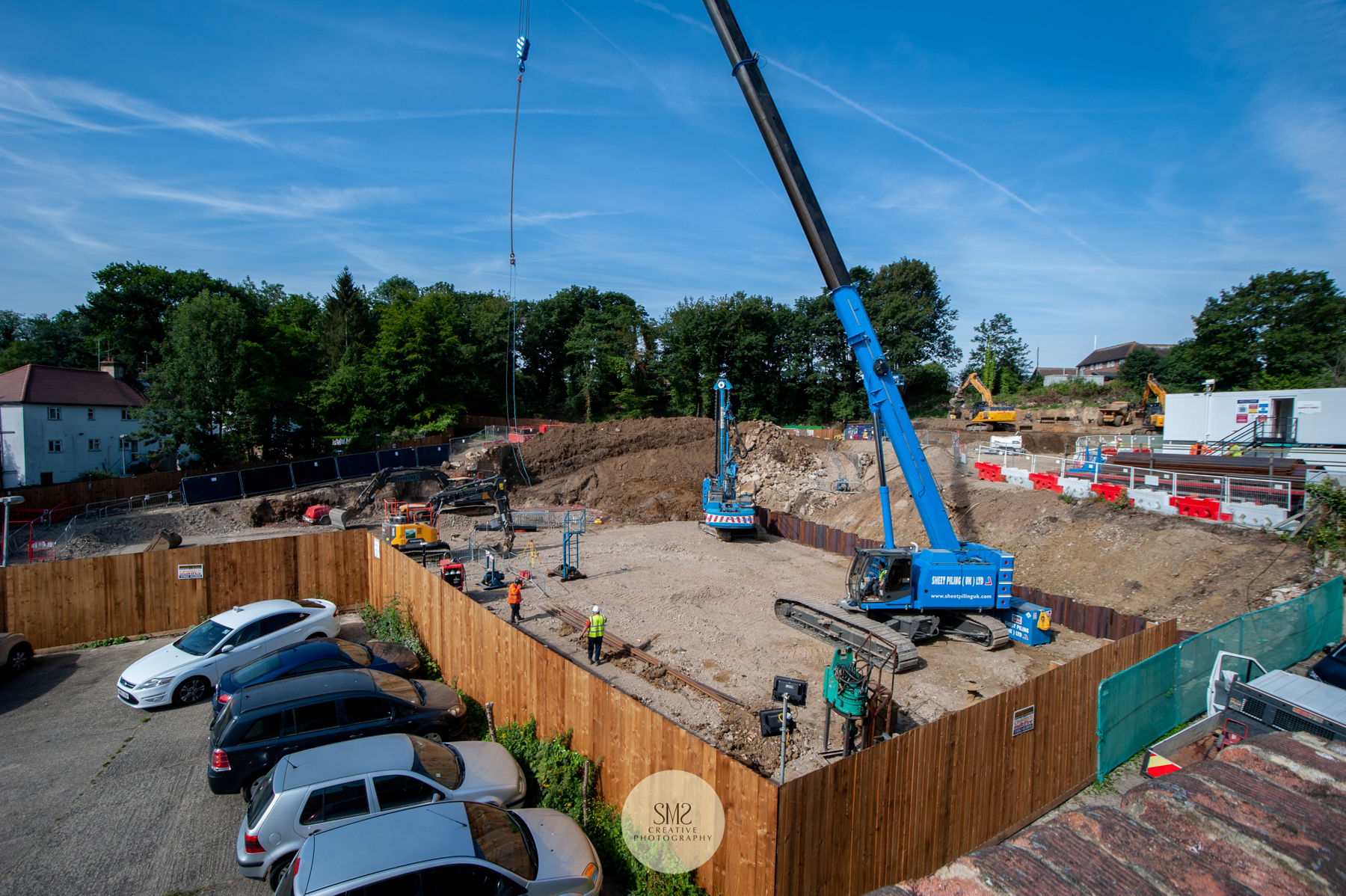 If you are interested to know more about purchasing an apartment, follow this link to Robert Leech, the Estate Agents for this development by St William, part of the Berkeley Homes Group
To keep up to date with my blogs and to sign-up to my monthly round-up newsletter please scroll down to the 'Subscribe to Our Newsletter' button below to enter your contact email address.
I'll be back next month with further updates, watch this space for further developments.
Thanks for reading, bye for now.
Stella